Wednesday, March 15, 2006
Too much time?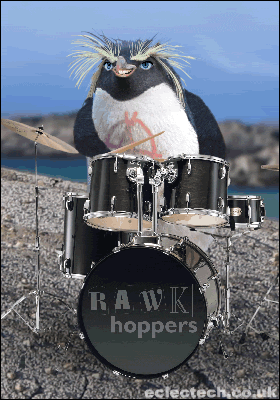 I think it must be around once a week that I find someone linking to one of my animations, images or toys saying
"someone has too much time on their hands"
. They seem to like it and want to share it, but seem to be suggesting I shouldn't have had the time to make it.
I don't understand this. It always sounds rather accusatory and it makes me curious about what I should be doing instead. I have a suspicion people say it because I'm being silly, and we're not meant to spend our lives being silly. But I like it; I just need more time to be silly in.
Ah yes, I actually came here to write about lack of time, not too much. The number of emails I've been getting from people about animations and images and exciting projects has increased a lot recently. I try very hard to answer everyone promptly as I feel terribly rude if I don't, but it is getting to the point where if I reply to everyone promptly I'll have no time to make anything, and making things keeps me sane and happy. So, please do keep getting in touch, but bear with me if I don't always reply immediately. Thanks.
Labels: blether, penguin joy
Comments:
My thoughts exactly! I get this a lot when people find out I've knit something I'm wearing. Um, yes, I do have free time. And I use it to make things. I don't know when using your time to do something creative and enjoyable became such a bad thing.
I suspect that it's because of all the uptight business folks who have to use their "free time" to close deals and produce databases and things.
Post a comment
<< Home