Tuesday, April 25, 2006
Government IT incompetence. Again.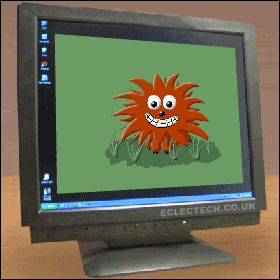 Demonstrating their continuing hopelessness with IT systems the government has admitted that
tax credits are still being overpaid
. Over £2billion, the same as 2003-4. EDS have apparently agreed to refund £70m, but there are strings attached to part of that, relying on them gaining more Government projects. Well, that's alright then.
And people wonder why I worry about the potentially catastrophic
ID cards
system.
By the way, if you like the wallpaper on the screen in my wee animation you can download it here.
Labels: desktop wallpaper, disgruntled, news links
Comments:
Question: When is an overpayment not an overpayment?
Ans: When the computer is not told to close the account and the whole of the previous years payments that you were legitimately entitled to become classed as an overpayment and the system starts demanding repayment. ITS NOT WORTH BLOODY CLAIMING.
Post a comment
<< Home