Thursday, April 20, 2006
Run away! Run away! It's the internet...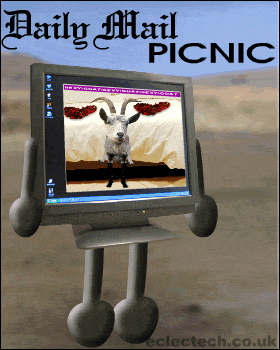 ... and it's coming for YOU!
*ahem*
I've made a new animation. It stars a sheep in an unfeasibly large bow tie, some dancing computers and criminal penguins. Soundtrack by
DogHorse
and
Miss Prism
.
Daily Mail Picnic
.
Labels: dance, flash animation
Comments:
Great song very catchy
*# Murderers and Pedeophiles #*
One thing I would like to know is why is it called the Daily Mail Picnic?
Post a comment
<< Home