Tuesday, June 13, 2006
Paper creatures bounce and bop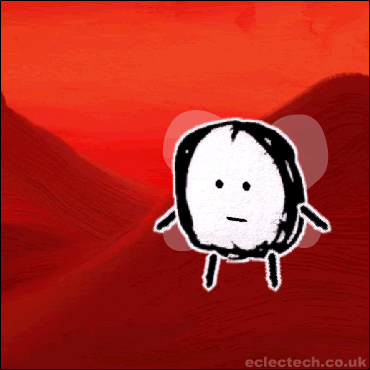 It's
The Hump
, my new animation for a top tune by
Mr and Mrs Swing
.
Slightly different to my usual stuff, I tried to give some form to the images floating round my head when I listened to the track.
I think I was slightly alarmed by the lack of words to start with, but I made the characters from paper so they came with their own words.
So that's all right.
Labels: flash animation, mr and mrs swing
Comments:
CRAAZZY! I love it but how weird is it? Slightly war of the worlds kinda theme! WOW, Messes with your mind!
Post a comment
<< Home