Tuesday, September 19, 2006
It's International Talk Like A Pirate Day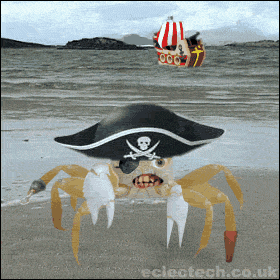 Avast ye scurvy dogs and all that.
*ahem*
Following on from last years
Pants Pirate Messenger
DogHorse and I put together a wee* piratical presentation with nautical jigs and a salty prairie dog pirate. The
Pirate Jig
. 230KB Flash.
*because we forgot about it until about 4 hours ago. oops!
Labels: flash animation, flash toy