Wednesday, November 15, 2006
Horny beasts and other beauties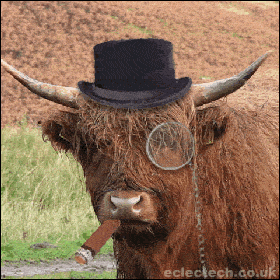 We ran away to the hills for a few days. In traditional Scottish fashion we had rain, sleet, wind and sunshine; not always at the same time.
It was great.
If you're in the area I recommend the
Sea Life Sanctuary
near Oban. In a beautiful setting on the shore of Loch Creran it has seals, otters and tons of interesting fish and sea creatures. They do great work helping sick seals back to health and releasing them into the wild and had the most fantastic japanese spider crab and serpulid worm reefs.
Not to mention the otters. Lovely lovely otters.
The creatures at the sea life centre could only be challenged in loveliness by the
Highland Cattle
in Glen Nevis. They really are spectacularly photogenic beasts and came up to talk to us just as the sun hit the mountainside behind which was nice.
The photo with the rainbow is definitely one of my favourites.






The two photos on the right are of the Commando Memorial at Spean Bridge. A stunning setting looking out over the great Glen it was the location of Commando training during world war two.
Last week I was talking to a man who trained there during the war (he pulled aside his big coat to show his regimental jacket and medals underneath). He looked across the valley and said "I can't look at it without shivering. It was hard." It was very moving, looking out at the statue and the view and listening to someone talk about it from first hand experience. I don't think I'll look at it in quite the same way again.
And on that I will leave, with the promise of videos to come sometime soon to supplement the
photos
.
Labels: blether, photos, scotland
Comments:
Brilliant pics and I love the longhaired beastie with the hat and cigar.
I was fortunate enough to help a firend sail his boat from Oban to Dumbarton (For its winter overhaul) via the Crinan Canal a couple of weeks ago. The scenery was brilliant unfortunately I didn't get many pics as the camera was playing up.
Scotland is particularly beautiful in the autumn and it never fails to inspire me. :)
Thanks!
Oooh, that sounds like a lovely trip. You're right about Scotland in the autumn. It's a few years since we headed north this time of year and I'm determined to catch it again next year. Such gorgeousness.
Post a Comment
<< Home