Friday, November 03, 2006
On matters of taste and decency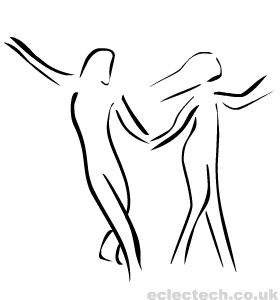 I have been thinking about manners, and good taste, and bad taste and where the limits of expression should be. This is, in part, because I've been reading Jane Austen and manners are such a critical part of her world. It is, in part, because I spend time at b3ta and it's flung up numerous issues of good taste in terms of the book they've released and the pulling of an image challenge after Virgin got offended.
Trust me, comparisons between the world of Jane Austen and the world of b3ta are not to be taken lightly.
Some thoughts...
1. I still love Jane Austen, and am apparently more sympathetic towards her heroines now than when I was an angry teen.
2. I'm sorry, b3ta is great but jokes that are sick for the sake of being sick just don't do it for me. It seems rather dull.
3. Surely Virgin can't be that stupid? They've had more publicity as a result of pulling the challenge than they would have got from leaving it up, and they've even given prizes out. I am suspicious.
4. I found it strangely annoying to have a place I post described as one where "design types let off steam and post offensive animations and pictures". Change "offensive" for "funny" and I'm happier. Being funny often leads to being considered offensive in someones eyes, but it's not offensiveness for the sake of it. See 2.
5. There should be no limits to expression. Freedom of speech has to mean freedom to offend. If the thought is there in somebody's head we may as well hear it; better that than it be shoved underground. If I say one person can be silenced I acknowledge than one day it could be me. And I like making noise too much.
6. I can still find things to be offensive twaddle and say that. That's part of the point.
7. The name Jeffrey is, for me, forever associated with Rainbow*.
8. I have had a drop of wine, it's Friday, and life isn't so bad.
9. I'd like everyone reading this to have a good weekend.
I forgot the links as I was writing so have them here.
News about b3ta and Virgin.
The Inquirer
|
The Register
|
The Guardian
|
VNUnet
The works of
Jane Austen
Someone else with doubts about the
bad taste thing
*This isn't a comment on b3ta or Jane Austen. Just something that popped into my head whilst catching up on Jonny's blog this evening.
Labels: blether, dance, news links
Comments:
Hehe, I finished Mansfield Park last night. She definitely remains the most frustrating of them all. When I was 18 I was far less sympathetic to Anne in Persuasion than I am now though.
I still couldn't resist a few cries of "just tell him" though.
Post a Comment
<< Home