Tuesday, December 19, 2006
I am on holiday!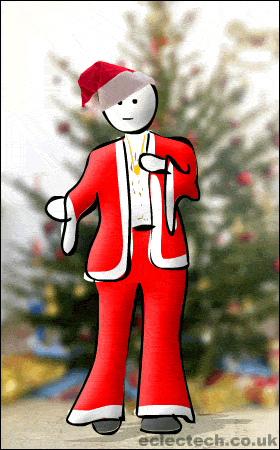 After an enormously busy year I am officially on holiday and not working until 2007. Hooray!
I have had a problem finding free time this year, and I know I shouldn't moan as it's due to lots of fun animating work which is a Good Thing, but I don't function very well without time to play.
I haven't even done much festive silliness this year so I might pop off now, rig up the mic, get the kazoo out and do some festive tooting. I have some reindeer standing by, festive animation time I think!
Anyhow, I hope you're all having a fun festive time, dancing round your trees wearing silly hats, drinking mulled wine and not spending too much time going mad in shops.