Saturday, March 03, 2007
I have been watching the moon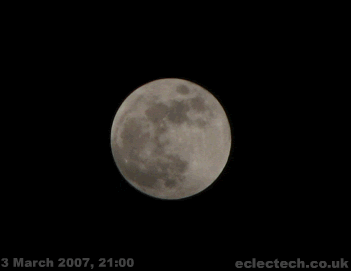 It didn't rain.
It didn't cloud over.
It
did
get quite cold.
But that didn't matter because it was very lovely. Hooray for the lunar eclipse!
I've been snapping at the zoo too and have some new
photos
online. I'm quite pleased with a couple of them, the Japanese Macaques and chimpanzees posed nicely. The baboons were fantastic but didn't get close enough for me to do them justice. Next time!