Tuesday, February 14, 2006
Work Your Proper Hours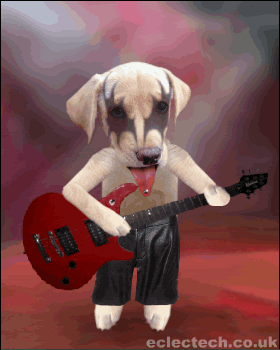 I've made a new game; hooray!
9 to 5
asks you to help an adorable Pup to work his proper hours and if you manage it he gets to go out and have some FUN! Unfortunately if you send him home early he risks being reprimanded by his boss and leave him at work to long and he misses out on all the good stuff.
I should point out that the "I made a new game" is slight exaggeration on my part, I was helped as ever with codey stuff by Mr Tech, and the sound is provided by DogHorse who is becoming an excellent puppy impressionist.
Go and have a wee play, help Pup do the hula and make sure you
work your proper hours
too!
Labels: flash games