Monday, April 10, 2006
Play time again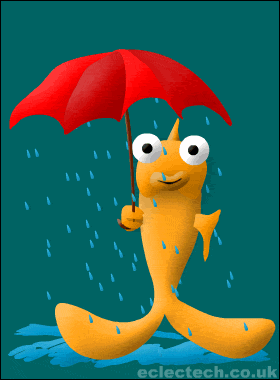 I have been very busy this year. I lied in
this post
, albeit unintentionally. I think I've got it this time. Everything is coming together.
If all goes to plan I have a couple of nice fun work animations to get on with AND time to finish the animation for Daily Mail Picnic, a splendid Doghorse and Miss Prism song from last year. The animation has been sitting half done for weeks, I reckon a couple of evenings will see it completed.
I'm also musing over animation possibilities for the
Open Rights Group
and the
Save Parliament
campaign. Vague thoughts for both are whirling around, so hopefully they'll become clear now I'm not running about in a frenzy.
So before I head off and make sheep sing and computers frolic here's a few links that I've saved over the last week of busy business. First up are the usual topics....
ID cards. An
interesting article
looking at the practicalities involved in implementing the National Identity Register.
Copyright. How many jobs are there where you can get continuous income from a single piece of work for the following 50 years? Poor old Cliff is feeling the squeeze and wants to extend copyright on sound recordings to 95 years.
Old rockers band together to keep royalties coming in from their hits
Will you still need me, will you still feed me...
I really need to find out more about this new SOCA bunch; the first details I read were over at
Samizdata
and they're somewhat alarming.
And finally, this is a ridiculously
funny story
, or at least it would be if it hadn't actually happened.
Labels: blether, news links, NO2ID, open rights group